The headboard of your bed is almost the first thing you'll see to open our eyes each morning. Don't let it shudders you!. If the classics are not for you, insurance will find inspiration in this collection of ideas that you can do yourself. We go beyond!
They say that originally began to be used as an insulator between the bed on the wall and that over the years in addition to this function it fulfilled also the decorate the bedrooms… The truth is that it has survived to this day and few are reluctant to use a headboard of bed.
I have to confess something. I have headboard since I withdrew one of teka who gave me many problems, to see if today with so many ideas inspired me I also.
If you remember already talked about before any ideas headboard in pinch, as one who was easily done with a huge photograph on a DM Board, also have seen beautiful ideas in the home tour, as that single floor in which wooden slats were used to cover all the headboard of the bed. But today I wanted to leave many more so you can choose which you like. We are going to load.
13 headboards you can do your same (DIY)
Headboards with natural background
You can only afford to have a headboard so if your bed is placed in front of a large window. A composition of plants ladder can give a very natural and Bohemian air to your bedroom according to Estaterealest. The only "but" that I find him is if some Jamón plants to escape (I'm a little hobbies for those things 😉
Headboards with wooden boards
It gives us to be remains of a pallet to a few planks. The headboards made from wooden boards are fairly easy to do and gives very good results. In the first case also seems to have wanted to make a geometric drawing using a template. Geometry that is also repeated in the bed linen and one of the tables on the headboard. Nothing difficult to do right?
In the second case the Board is natural or as much with a protective varnish. If you give the whole width of the plank even can be used to place a few pharmacy jars with flowers or your favorite books.
Headboards with buckets or wooden boxes
You know that this kind of boxes can be recycled because they are similar to those using the fruit bowls, either directly purchased them new in any large area where you can choose size and background. It is an idea that I quite like because it allows us to play with the composition and create different effects. Also the storage capacity which is for books, lamps, or anything else you want to keep handy, is surprising.
Cork headboards
Very comfortable, very easy and also very economical. A headboard of Cork sentences has background, can be adapted to the width you need and is extremely decorative. Certainly a very advisable option if you go short of budget. In the picture that I put has a double effect to highlight on the black wall. It reminds me of that post that taught you a mind-blowing Black bedroom .
From other furniture headboards
Of course is another option we have at hand. We can Recycle for example an old mirror that you see in the photographs. No matter if it is very old or damaged, with a general review to check that they do not have it Woodworm or treatment if I had it, can use it without fear. In addition always we can paint it with chalk paint if it does not end its color. The effect quite like me but would try not to overload the rest of the room if we choose as "powerful" headboard.
Headboards with textiles
Also we have seen this idea when talking about the possibilities that offers a bit of fabricdecoration. In this case it seems a foulard or large scarf, but it could also be a rug or even a patchwork composition. It is another fairly simple headboard idea suitable for those who change their minds easily. How do you see it?
Headboards "glued": vinyls, stickers…
If you do not have space or simply don't fancy a conventional headboard, you have the option of covering the entire wall or part of it with wall-paper or stickers. In the sample that I leave a large world map presides over all header marking the chromatic line which will continue after the curtains, lamps, or bedding. It is another of my favorite headboards.
Headboards with platelets
In the image that I teach, I have doubts about material that appears but bet that it's a decorative plate painted with the metallic effect. It is another interesting option for any header . Mediterranean most Nordic version saw something in that post that you on my visit to the hotel Eric Vöckel in Madrid, although it was tile truth about panels of wood.
Headboard with a painted Board
Can it be more beautiful, fresh and easy? You only have to go to a DIY shop and buy a fine of DM Board the width of your bed more about 20-30 cm on each side of the bed and paint it the color that you like. Here perfectly combined with lamps and bedding creates one corner rather than sweet. What I like dusty pink!
Head of natural fibres
It is another possible option if you like this look more natural. In the case of a room child as that you see in the picture certainly the sweet spot this beautiful wreath to match the bedding or details on the bedside table. In the end it is not both header itself, and all the elements that accompany it. You you think?
Now it is your turn of Word. Would you dare to make your own headboard of your bed? All materials seen what your favorite?. It has has…
* If you don't want that your table is classic or conventional also you can see 8 alternative bedside tables.
* All the pictures I found them on Pinterest (you can visit the link to select more ideas).
Follow me on Twitter @UnaPizcadeHogar
Gallery
Buy or DIY: 12 Creative Wood Headboards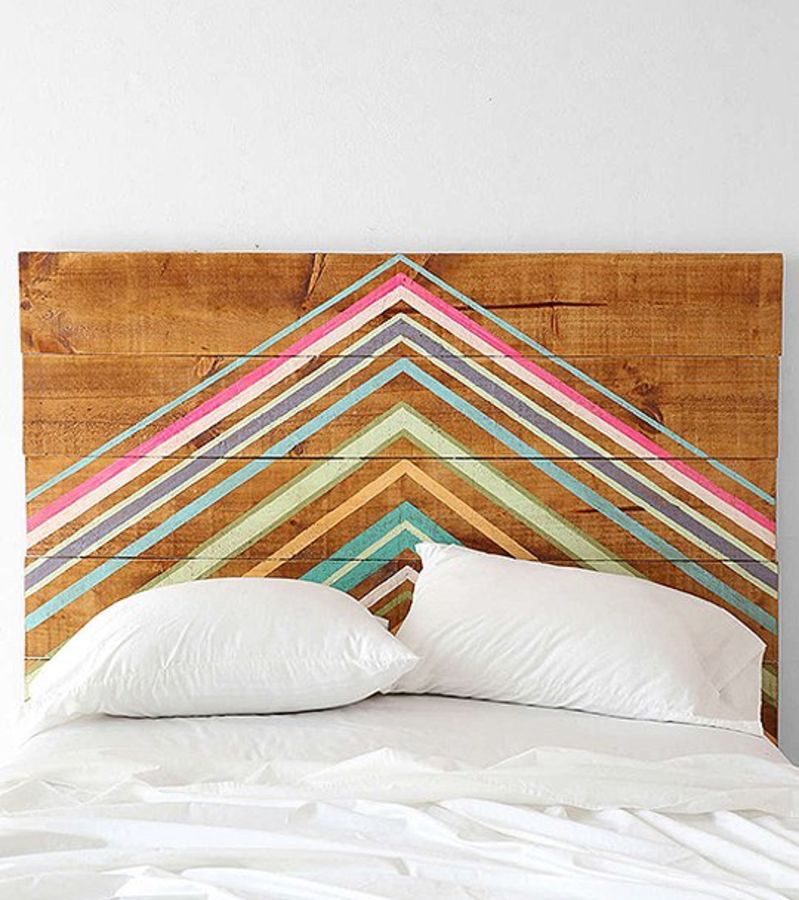 Source: www.apartmenttherapy.com
Scottish Property Magazine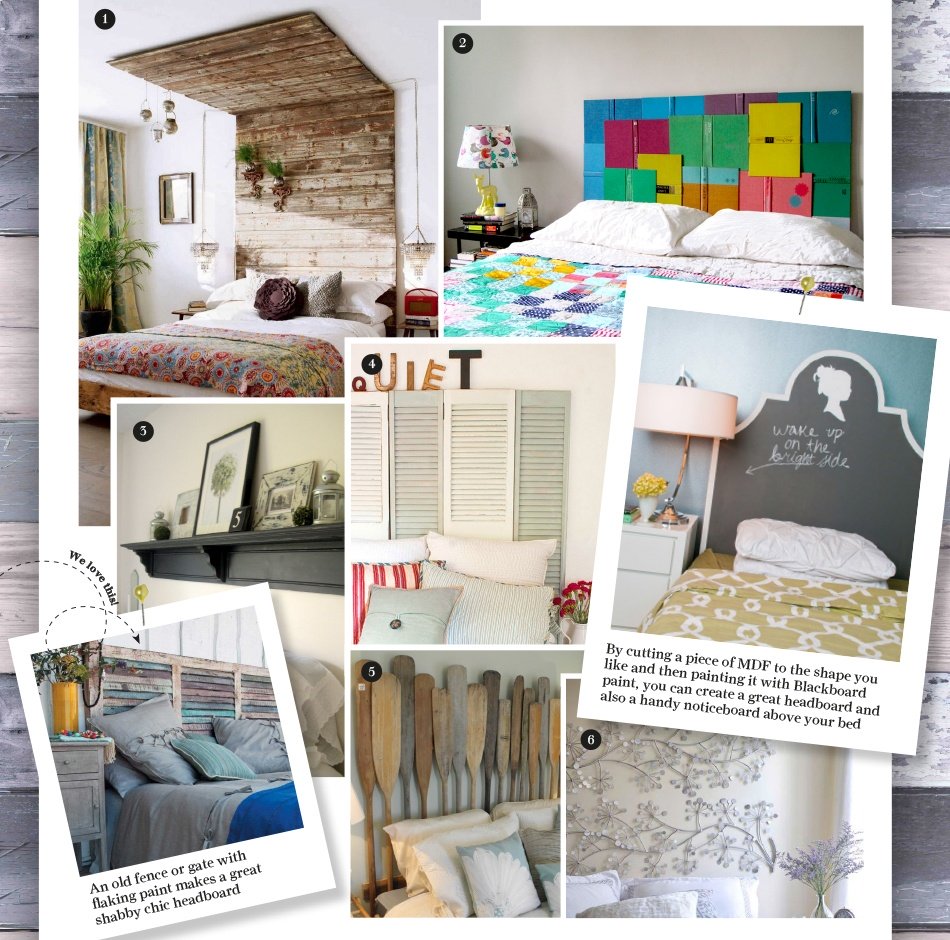 Source: www.scottishpropertymagazine.co.uk
FURNITURE YOU CAN MAKE, A SUNSET BOOK (1971)
Source: www.populuxebooks.com
craftyc0rn3r making a headboard. i am momma hear me roar …
Source: jugheadsbasement.com
1000+ ideas about Diy Bed Frame on Pinterest
Source: pinterest.com
26 Upholstered Headboards To Improve Your Bedroom …
Source: www.shelterness.com
26 Awesome Outside Seating Ideas You Can Make with …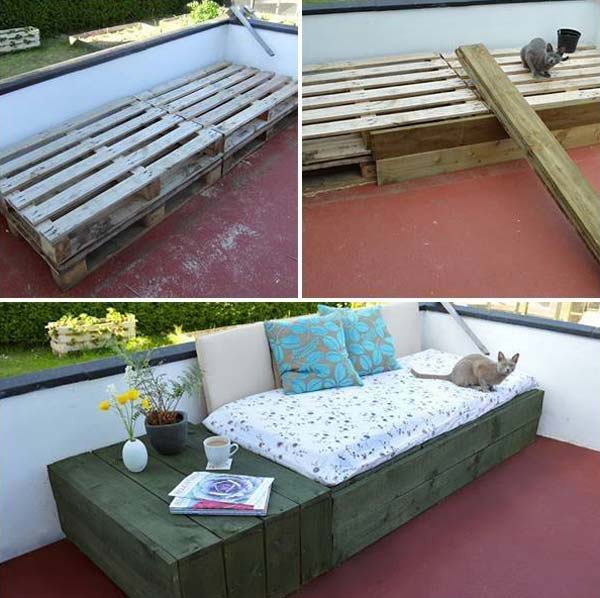 Source: www.woohome.com
White Decorative Bed Pillows
Source: bestdecorthings.com
Home Improvement Projects DIY Projects Craft Ideas & How …
Source: diyprojects.com
16 best images about Do It Yourself (DIY) on Pinterest …
Source: www.pinterest.com
Pallet L-Shaped Sofa for Patio / Couch
Source: www.101palletideas.com
782 best ideas about Do That on Pinterest
Source: www.pinterest.com
20 DIY Wood Burning Art Project Ideas & Tutorials – Page 3 …
Source: www.foliver.com
DIY Wood Pallet Wall
Source: www.shelterness.com
56 best door re-creations images on Pinterest
Source: www.pinterest.com
Home Improvement Projects DIY Projects Craft Ideas & How …
Source: diyprojects.com
I Want That Diy
Source: www.autospost.com
Headboard5
Source: www.bobvila.com
35 DIY Platform Beds For An Impressive Bedroom
Source: diyjoy.com
DIY Bed Frame – 16 You Can Make Yourself
Source: www.ainteriordesign.com