The detailed sound of the Luxman E 200 (1600 euro) joins still a headlamp equipped with two-step MC transformer.
Phono preamplifier Luxman E 200
Data sheet
Ahhh, a Luxman phono stage: The emergence of the E 200 provided for positive attention in the newsroom. Is no wonder, because eventually served an E 03 from same House (test 4/98) for four years. in addition to the Linn Linto (4/98) as a phono preamp reference.
When opening the case, but offered a less opulent picture as the ancestors. So which there is no completely separate circuit trains for MM and MC pickup, but transformer for MC operation is 200 less on mass, at the E.
This leads to very low noise, only the disadvantage that the impedance of the transformer to the pickup to watch and there is no other way to change the input resistance. Luxman has responded but the by two different windings, which switch on the front panel can be. Man, that then is at the highest gain the lower impedance of 29 ohms and 450 ohm round at the lower gain must bear in mind. The MC – cartridge Denon DL 103 for example to find good work requirements but with the 29 ohms.
The other circuit, where the MM input directly depends, is to describe as pure. Per channel there is a differential amplifier with low noise field-effect transistors that drive a dual operational amplifier which amplified both channels. The RIAA equalization is actively disengaged and sits in the over all feedback between the output of the OP beetle and the second entrance of the difference level. A nice feature is the button called "Articulator". If it is pressed, the input is shorted causing a Demagnetization of metal part of the cartridge generator should be possible.
In the Cloakroom enjoyed the Luxman in the MM round and could even the stereoplay highlight Trichord Dino Mk II with the AC adapter NC (4/09, 1050 euro) distance. She gave while subtly more momentum and pressure, but the E 200 drew a further room and more fragile heights.
This impression is preserved also in the MC test: here the direct, tangible Dino Mk II, where the slightly more elegant, more finely differentiated Luxman, that more was a sound point with its subtly Three-dimensional space representation. A worthy comeback.
+ Strengths
Two switchable inputs. Fine, elegant sound. Two different transfer settings.
-Weaknesses
The transformer no impedance matching MC possible.
Luxman E 200
| | |
| --- | --- |
| | |
| Manufacturer | Luxman |
| Price | €1600.00 |
| Rating | 58.0 points |
| Test procedure | 1.0 |
Technical data and test results
General
Mass
B 36, 3 x H 8, 0 T x 31.0 cm
Measured values
N ratio MM 5 mV, 1 kohms
84 dB
MM (standard system)
79 dB
MC (0.5 mV, 20 ohm)
81 dB
Reinforcement MM / MC
39.9 / 63.0 dB
Headroom MM / MC
153 / 7.0 mV
Input impedance, MM
47 kOhm + 345 pF
MC
29 ohm
Output resistance
325 ohm
Power consumption standby
2.5 W
Review
Short conclusion
The E 200 with extremely low noise shines through the transformer-equipped MC input. Sound like this fragrant height and generous space with an elegant, subtly distinguished style of play.
Sound
Absolute Top.
Sound points MM / MC
(maximum 70 points)
57 / 58
Measured values
(maximum 10 points)
8
Practice
(maximum 10 points)
8
Valency
(maximum 10 points)
8
Overall rating (max. 120 points)
very good-82 points
Price / performance
good – very good
tested in issue:
6 / 09
Gallery
Luxman E-200 Phono Stage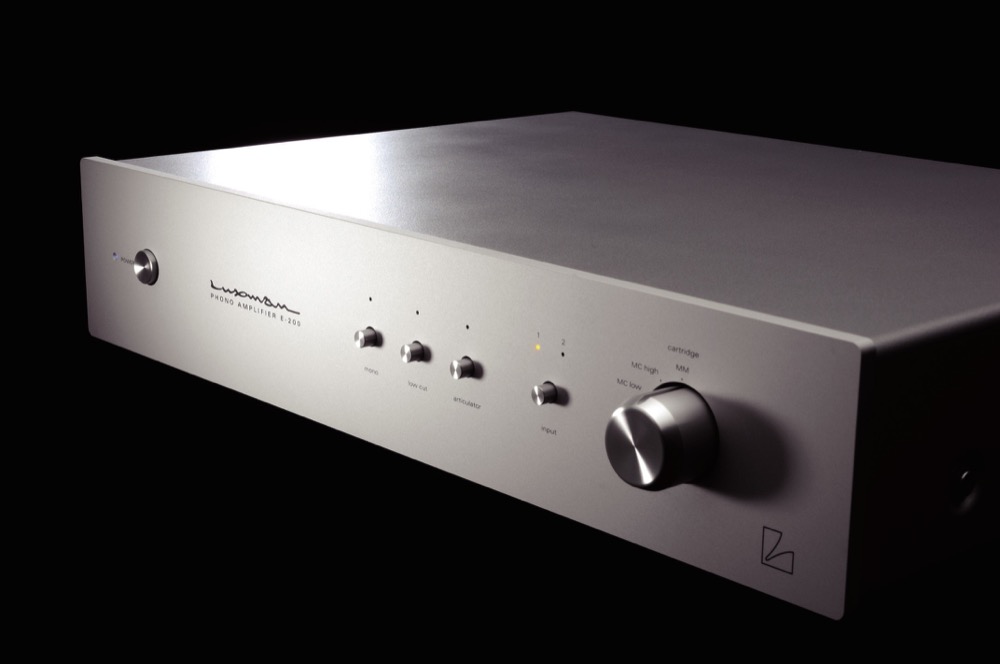 Source: onahighernote.com
Luxman E200
Source: audioasylumtrader.com
High End Stereo, Turntables, Tube Amplifiers
Source: www.hollandlink.nl
LUXMAN E-200 PHONO PREAMPLIFIER 220 VOLT VERSION NORMAL …
Source: www.ebay.pl
325 fantastiche immagini su AUDIO su Pinterest
Source: it.pinterest.com
Luxman E-200 Phono Amplifier Review • HiFiMusic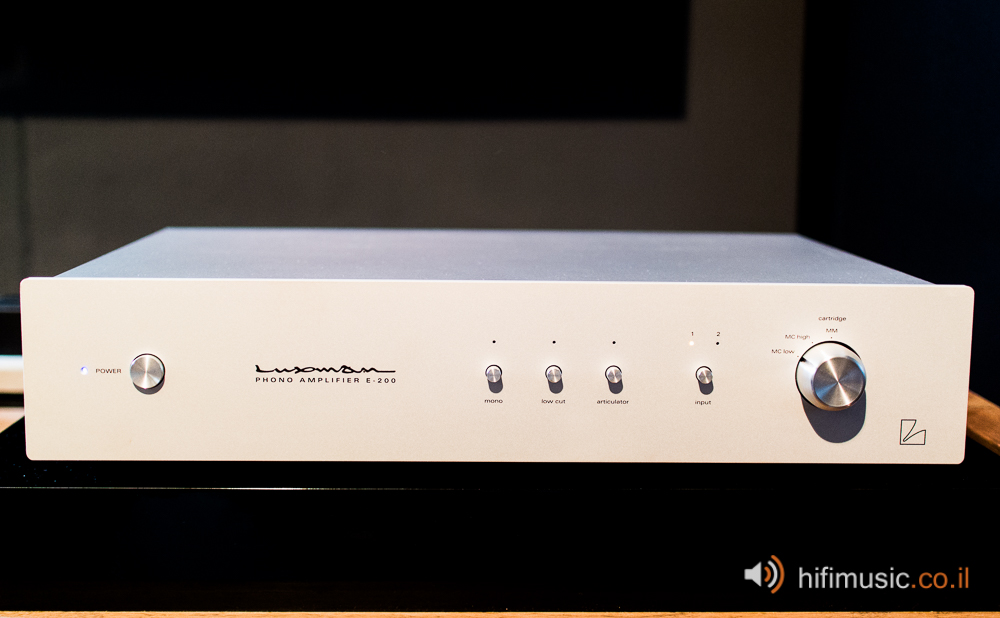 Source: www.hifimusic.co.il
Luxman E-200 Phono Amplifier | Phono Stage
Source: www.audioemotion.co.uk
Test Phono Vorstufen, D/A-Wandler, Endstufen –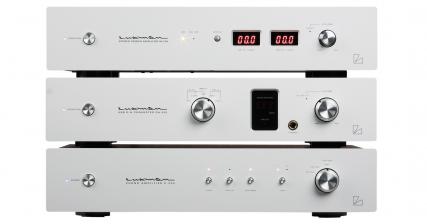 Source: www.hifitest.de
Luxman
Source: www.musicdirect.com
Luxman E-200 | Phono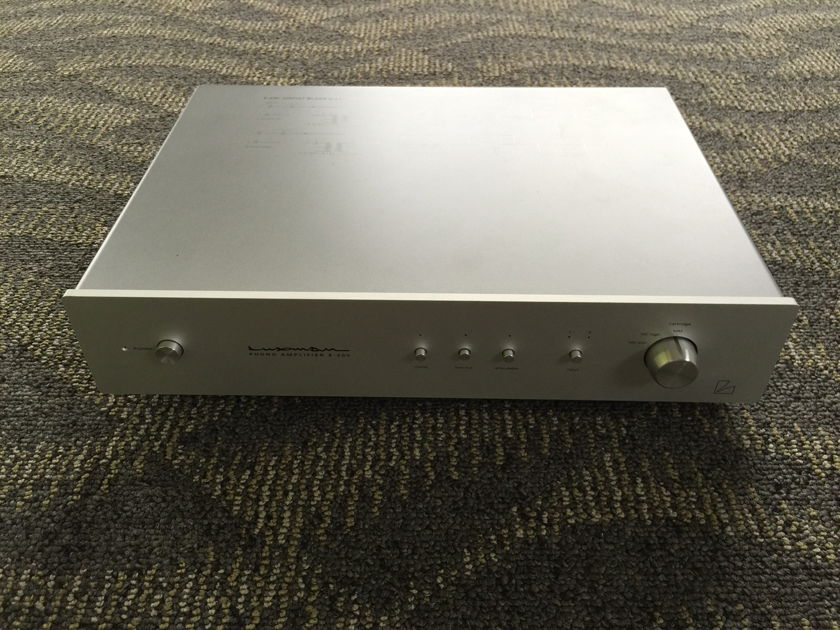 Source: www.audiogon.com
FS: Luxman E200 phono stage
Source: www.stereo.net.au
FS: Luxman, E-200, Phono Preamp – Classifieds
Source: www.stereo.net.au
Luxman E-250 Phono Preamp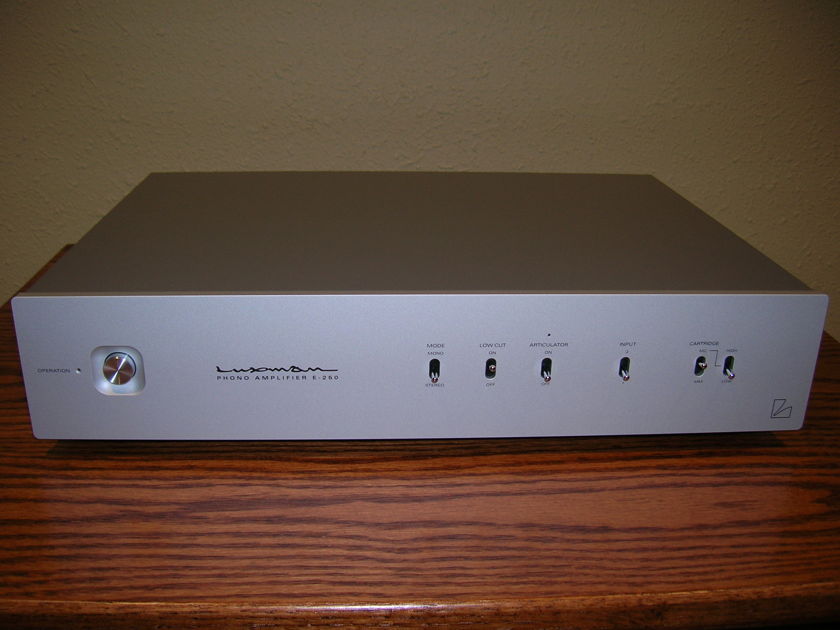 Source: www.audiogon.com
:: yamahashop.xhost.ro :: Preamplificatoare phono
Source: yamahashop.xhost.ro
Luxman EQ-500 phono preamplifier

Source: www.stereophile.com
Luxman E-200 Phono Amplifier Review • HiFiMusic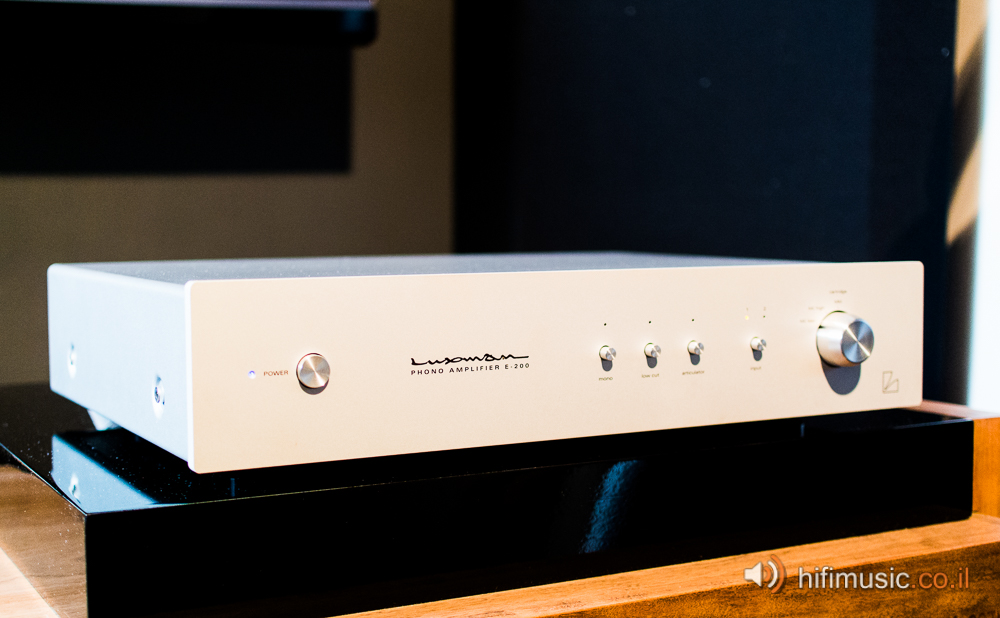 Source: www.hifimusic.co.il
Luxman E-200 Phono Amplifier Review • HiFiMusic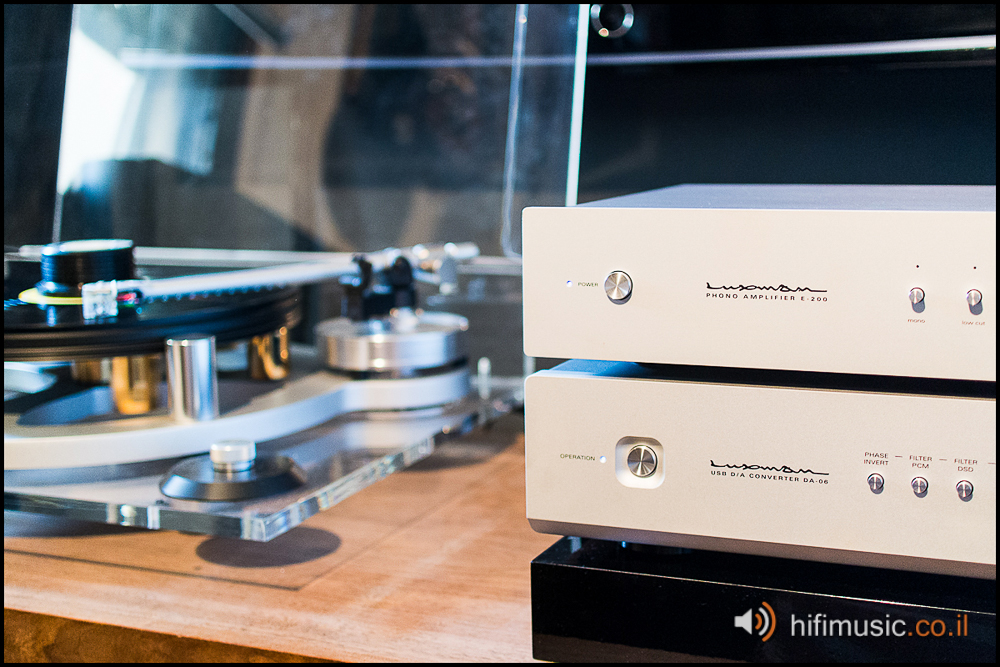 Source: www.hifimusic.co.il
Luxman E-250
Source: hifi-video.fr
Test Phono Vorstufen, D/A-Wandler, Endstufen –

Source: www.hifitest.de
Luxman E-250
Source: www.frankprowsehifi.com.au