Robin Haase is seen as tennis player who can give us the Dutch successes on the big Grand Slam tournaments. Born in 1987, and although he was named in 2005 as the largest Dutch talent of the time. What will the Robin Haase bring us? A victory at Roland Garros, US Open, Australian Open and Wimbledon? See below biography Robin Haase.
Information
Name: Robin Haase
Nickname: Robin
Birth date: April 6, 1987
Birth Place: The Hague
Country: Netherlands
Length: 190 cm
Weight: 72 kg
First ATP match: 19 June 2006 in Rosmalen
The primacy of the hand: Left-handed, but he plays tennis right-handed.
Biography
Robin Haase comes from a family with two children. Father like son Robin Haase played tennis with his right hand while both are left-handed. Robin, however, seems to have more talent than his father, now retired. He proved in 2005, when he reached the Wimbledon final for the juniors. However, the current number three by junior ranking loses against Jeremy Chardy. The highlight of his youth also turned out to be his last. Robin did as a 19-year-old moved to seniors.
2006
On 19 June 2006 made his official debut for Haase seniors. At Rosmalen, he met with Juan Carlos Ferrero, a tennis player of stature, who had won two years before Roland Garros. Haase still managed to win a set, but the victory was eventually to give seven years older Spanish. Haase doesn't stop following and got a call from Davis Cup team. Haase made his debut against the Czech Republic and his first ATP win there, after he had lost his first match in the Davis Cup team. In the same year won his first tournament, Haase. He won in Nashville and won $ 75,000.
If we take stock after this first year as a professional, we find Haase back in the 167th location of the ATP world rankings. A nice achievement. Many people expected after this result, several of the young talent. The media began to praise the then 19-year-old Haase to stabbing at without taking Haase introduced much pressure.
2007
Robin Haase started promisingly in 2007 of Wolfsburg to win his second Challenger tournament. At the ATP tournament in Miami, but fared less well off, because in the first lap he was already sent home by Argentine Juan Mónaco. A new highlight for Haase came in March 2007 when he reached the semifinals of the Dutch Open knew. Haase had already settled with some established names in the world of tennis, but did not break through to the final. He knew that doing the double with his partner Rogier Wassen. On the gravel, however, lost 2-6 0-6 to Argentine opponent.
Grew quite soon Haase in the ATP rankings. On 13 August, Haase on 96th place, having previously Montreal had achieved good results. Toma favorite?? BERDYCH stifled the young Haase and was sent home in two sets.
Then went quickly with career Robin Haase, because in America had come, in 2007, in a debut Haase grand slam tournament. The US Open was short for Haase because he has made Novak Djokovic. The former number three in the world knew simply in three sets to deal with the Dutchman.
2008
The year 2008 started Robin Haase exceptional. Three times he managed to reach the quarter-finals of an ATP tournament. He regarded this as a perfect start to the year. After this great start met Haase double lash Grosjean. In the 2nd round of the Australian Open but has not won in, Haase Florida he did Grosjean or pain.
Also thanks to the success in Florida, where he had defeated many famous tennis players, rose to Haase a postie 57th on the ATP rankings. Not much later, Haase came into Wimbledon, which for him meant the debut at the great tournament in London. Haase lootte Lleyton Hewitt and lost. After five sets dripped Netherlands on the world's oldest Grand Slam tournament.
2009
The year 2009 was a major setback for the emerging Robin Haase. A knee injury kept Haase them to play tennis, and after a year he was on the job again. Haase knew then also successes. The Challenger tournament in Jersey, he reached the last four, as in Helsinki. In december the Haase won the Dutch masters.
2010
In 2010, the Dutchman Thiemo de Bakker too strong for Haase in the 2nd round of the ATP tournament in Chennai, India. Moments later, Haase also quickly out of the Australian Open. In the first round was toma?? BERDYCH too strong. He already knew anyway below quick success when he won his 4th Challenger tournament in Caltanissetta on March 21. His debut at Roland Garros he will not soon forget. He lost a dramatic match in five sets by Spaniard Nicolás Almagro.
After Haase of Germany had won his fifth Challenger tournament, he left on 22 June again really only speak for themselves. In the 1st round of Wimbledon because he knew James Blake a chance in three sets to send home. Haase played a very good game and increased his popularity among the Dutch even more. Haase went with the flow and be managed in the 2nd round pick out a five-setter. Haase had advocated 1-2 in sets, but then took some work to Nadal in five sets and lost Haase. It was Robin Haase an experience to learn from. "the final price for 2010 World Tour Award was for best comeback of the year.This was because Haase after his knee injury was the unprecedented increase in the ATP rankings, having previously due to the same knee injury a lot of spots had decreased. The 23-year-old Haase could look back on a good year.
2011
In 2011 the Roland Garros finite chance of Haase in the 2nd round. Mardy Fish was clearly the strength, but also the Haase was not a good day at all. At the Australian Open came Haase old friend Juan Principality of Monaco v. This time Haase for strong, after it was left without a chance in 2007 Haase.It was a surprise, because the Principality of Monaco, the number 24 in the world. Andy Roddick Haase doesn't hamper again and appeared in four set pretty easily with Haase.
At Wimbledon Haase proved to have reached a mature tennis player. After some time again to perform at a constant level, was now in the second round 21-placed Spaniard Fernando Verdasco in four sets of reports.
Gallery
Robin Haase biography, birth date, birth place and pictures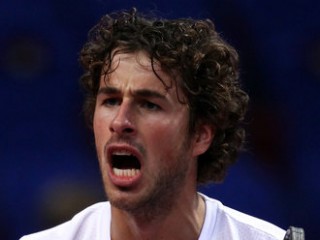 Source: www.browsebiography.com
Robin Haase biography, birth date, birth place and pictures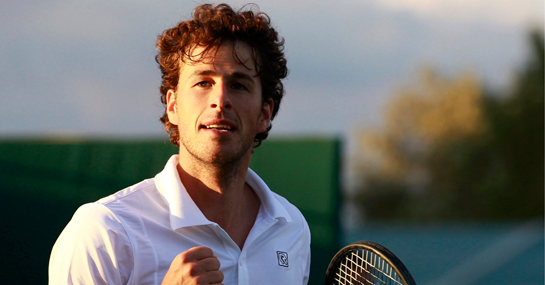 Source: www.browsebiography.com
Robin Haase Stats, News, Pictures, Bio, Videos
Source: www.espn.com
Robin Haase biography, birth date, birth place and pictures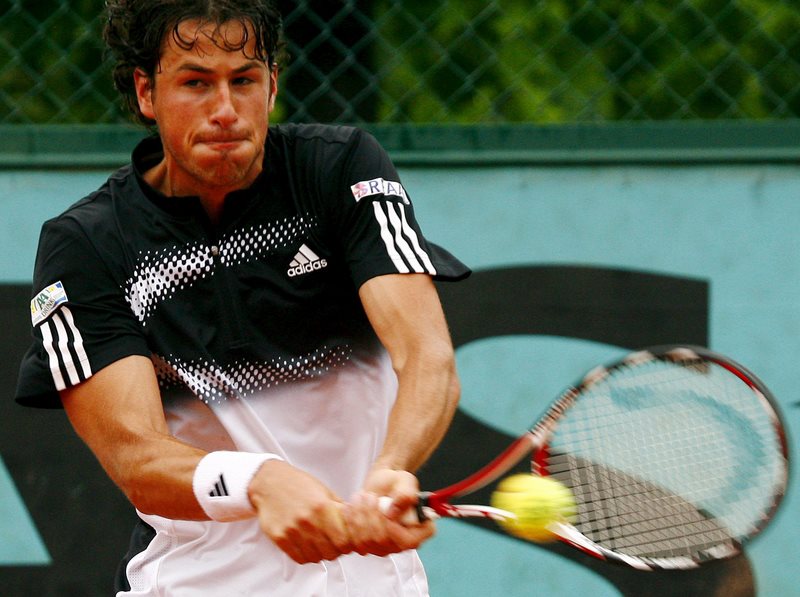 Source: www.browsebiography.com
Robin Haase | Overview | ATP World Tour
Source: www.atpworldtour.com
Robin Haase | Overview | ATP World Tour
Source: www.atpworldtour.com
Robin Haase
Source: www.tennis-x.com
Robin Haase Latest News, Biography, Photos & Stats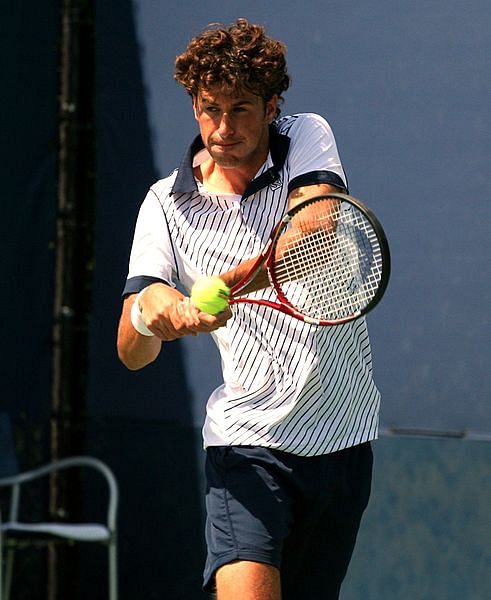 Source: www.sportskeeda.com
Robin Haase
Source: www.tennis.com
ATP Vienna 2013 Final: Tommy Haas vs Robin Haase Preview …
Source: www.stevegtennis.com
Robin Haase: Smetala mi je buka tokom servisa
Source: aa.com.tr
WP images: Robin
Source: wp-imgs.blogspot.com
Haase: Džumhur je jedan od najbržih igrača, nervi su bili …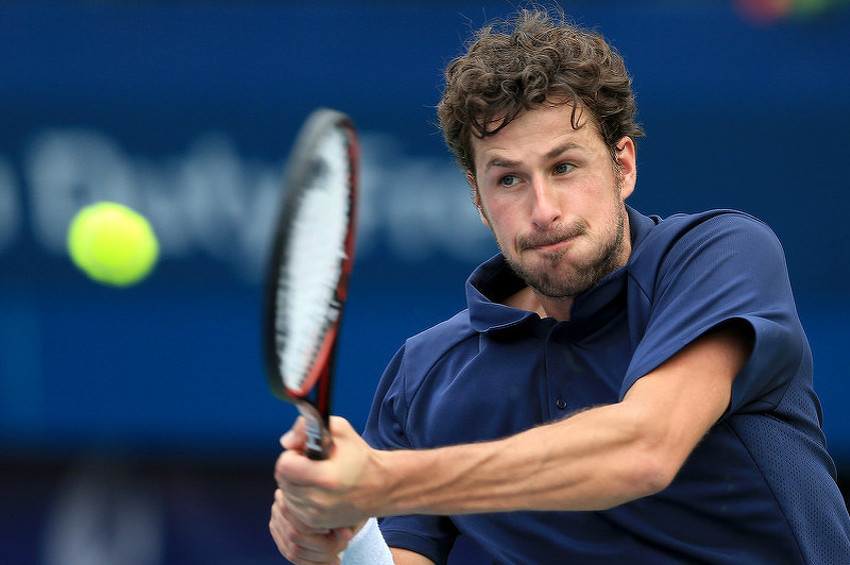 Source: www.klix.ba
Nicolás Jarry dará inicio a su temporada 2019 enfrentando …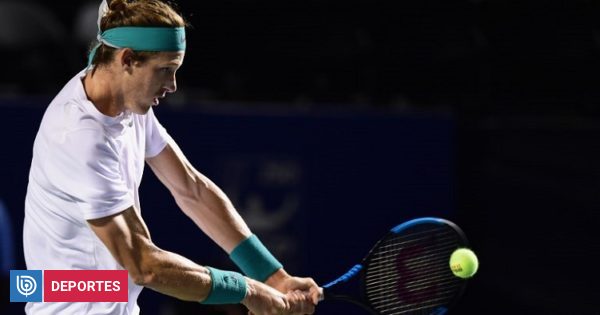 Source: www.biobiochile.cl
DŽUMHUR POSUSTAO U DUBAIJU: ROBIN HAASE DANAS BIO BOLJI …
Source: www.rtvusk.ba
Haas, Robin (II) Biography
Source: moviespictures.org
Haas, Robin (II) Biography
Source: moviespictures.org
Lukas Rosol Biography, Lukas Rosol's Famous Quotes …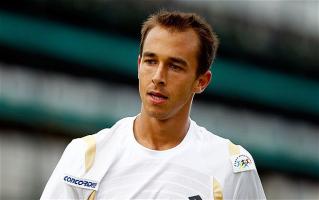 Source: www.quotationof.com
Ігор Сийслинг
Source: biography.com.ua
Haase: Bio sam malo bolji, bit će teško u drugom meču …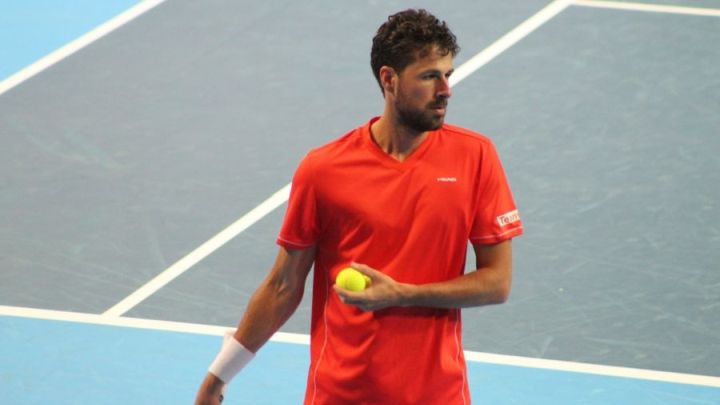 Source: sportsport.ba